Swimming Pool Flooring Water Diamond Pattern DXS-2001
Product Detail
Product Tags
1.Unique technology
The combination of knife coating and calendering technology in production process makes Farflor pvc anti slip mat with excellent performance and price ratio.
2.Excellent product structure
Farflor pvc anti slip mat not only pursue harmony of the color,but also attach more emphasis on deep thoughts of artistic on flooring system.
3.Superior wear resistance,tolerance
Farflor pvc anti slip mat is with superior abrasion resistance,stain resistance,which is suitable for different application.
4.Environmental Friendly 
Use 100% virgin material
5.Various fiber glass
Farflor pvc anti slip mat has our own production line of fiber glass,which makes the flooring more stable. 
6.Comfort 
When subjected to impact,the surface of the Professional pvc anti slip mat is like a inner sealing air mattress,cushion can be minimize the injuries to player's skeleton.
7.Easy clean 
E-clean special surface treatment technology makes products with high performance of anti-fouling and chemical resistance.E-safe permanent anti-mildew treatment prevents the growth of bacteria.
8.Heterogeneous
As manufacture,we can make special pattern and color for our customer with various choices.
9.8-year warranty under the premise of normal installation and maintenance.
10.Easy Installation
Farflor pvc anti slip mat is very easy to be installed with glue or tape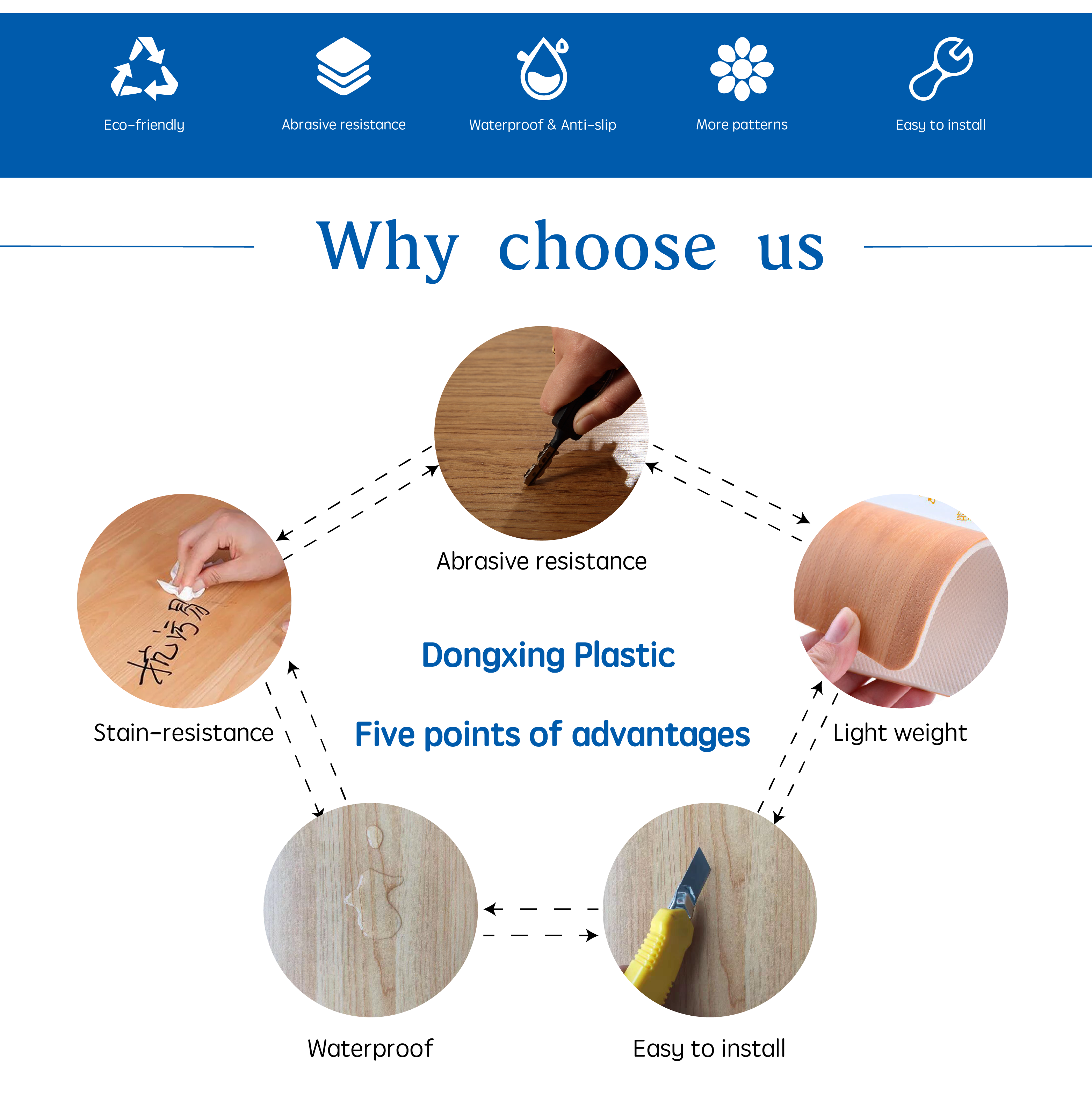 ---
---
Write your message here and send it to us